Manipur University Central Museum
The Manipur University Central Museum is multifunctional. It provides facilities to scholars to study the various aspects of Pre-historic Archaeology, Palaeobotany, Paleozoology and other antiquities of the ancient past.

Prof. N. Lokendra Singh, Hon'ble Vice-chancellor, Manipur Uniersity, inaugurated THE ANGLO MANIPUR WAR, 1891 GALLERY on 08/02/2022 at the Muesum.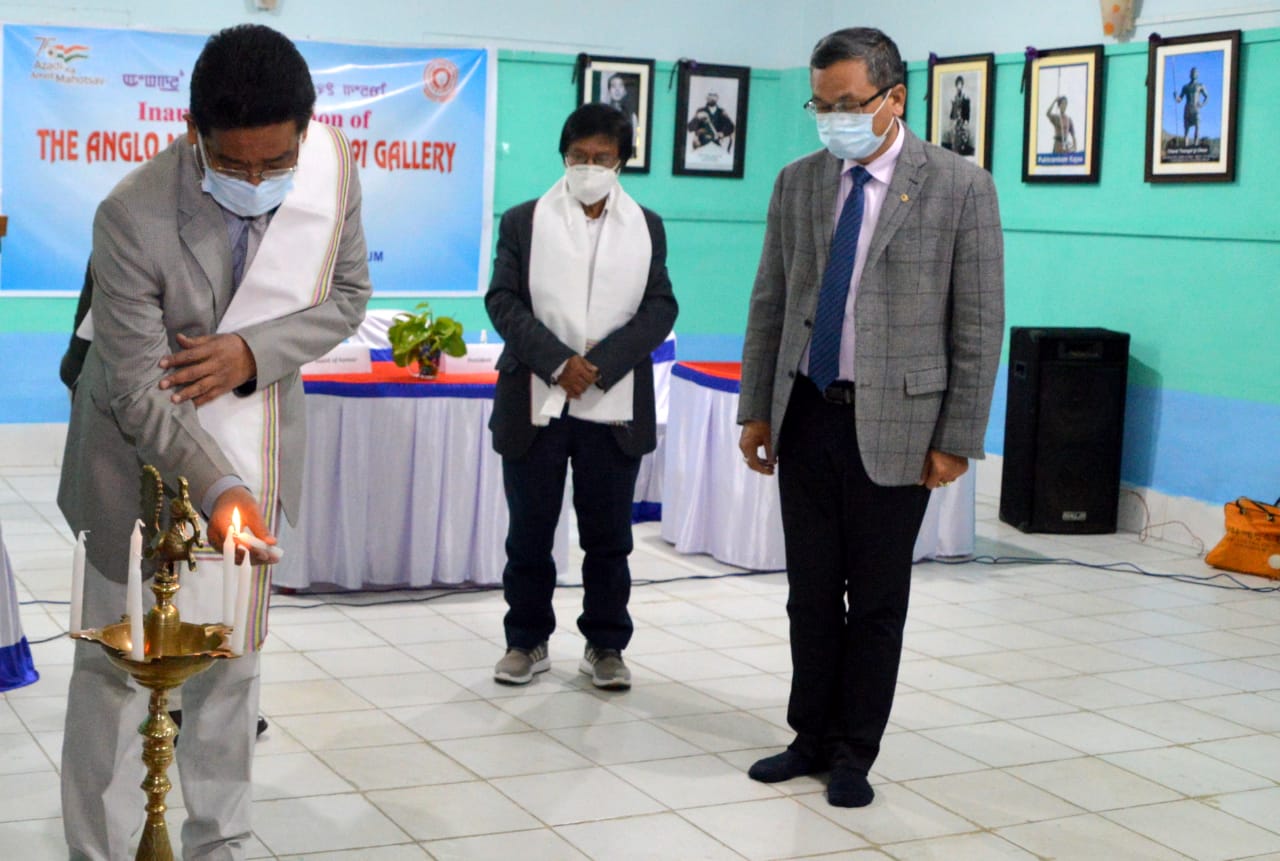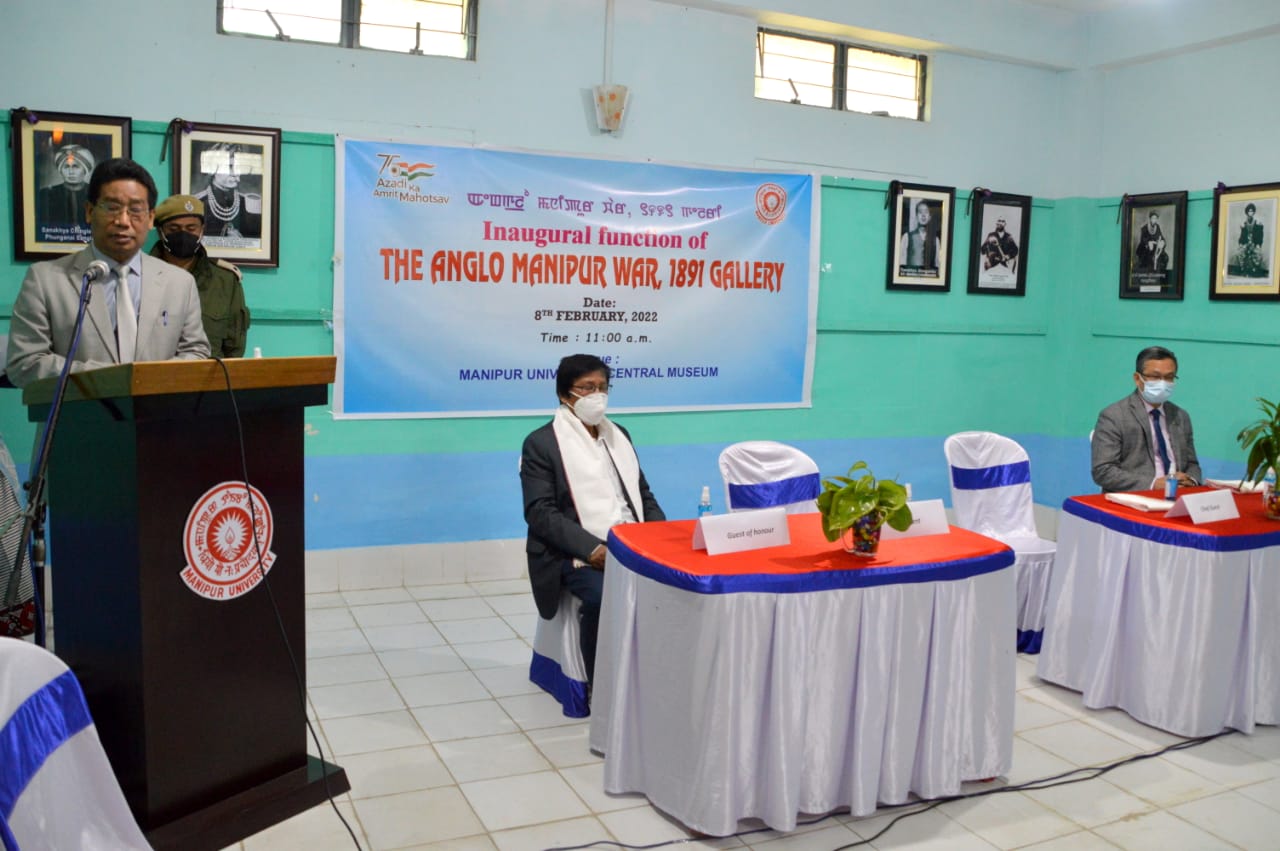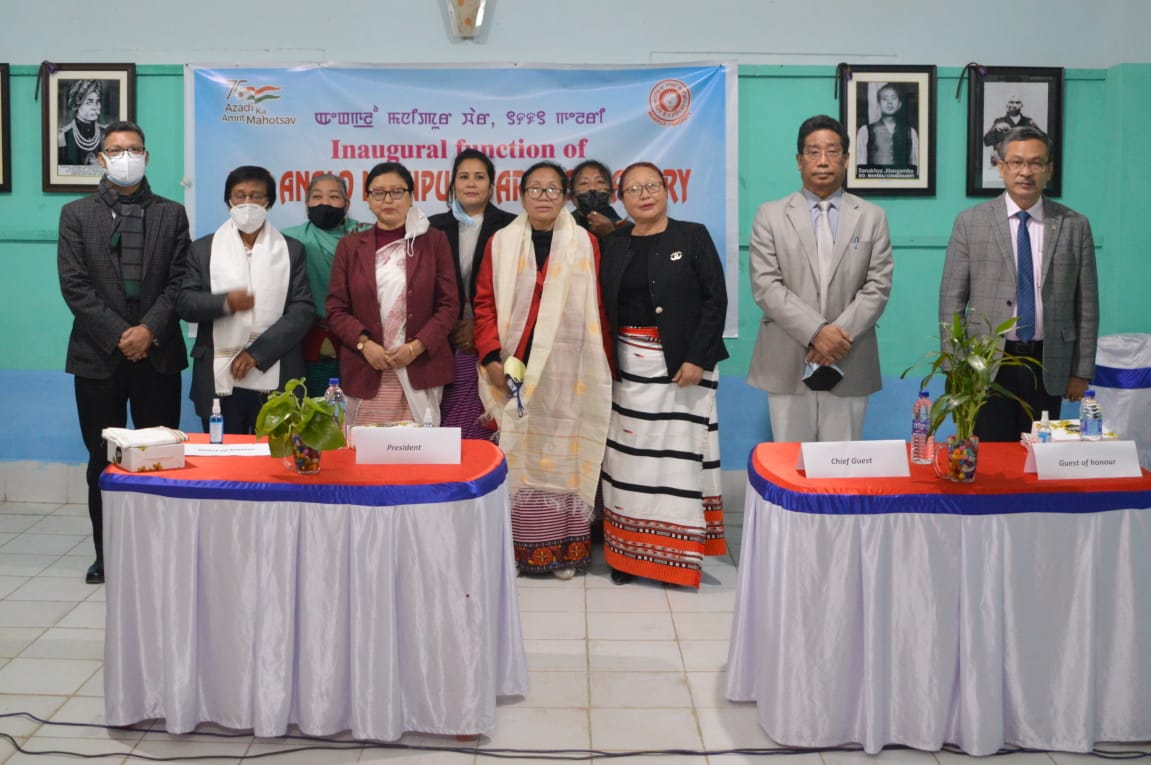 ---
Manipur University Museum:
The University Museum is multifunctional. It provides facilities to scholars to study the various aspects of prehistoric archeology, paleobotany, paleogeology, paleozoology and other antiquities of the ancient past. Manipur University Museum was established in the year 1980 as a small unit of the History Department with a very few collection of antiquities. Now it is a full – fledged multi purpose department catering to the needs and requirements of the students and Research Scholars mainly in the fields of Art & Culture, Archaeology, History, Natural History etc. At present, the Manipur University Museum has four main galleries:
1. The Art Gallery
2. Archival Photograph's Gallery
3. Ethno Archaeology Gallery and
4. Basketry Gallery.
In these galleries, art works such as paintings of different eminent artists from the state as well from outside the state including sketch made by Laxman Pai , sculptures, lithic tools, pottery, coins, fossils, traditional Manipuri and tribal earthen wares, traditional musical instruments, traditional ornaments, weaving implements, traditional Manipuri textiles, traditional costumes, basketry items collected from different parts of north-east India, armory, manuscripts on handmade papers and photographs of historical importance are displayed.
---
Prof. N Lokendra Singh, Hon'ble Vice-Chancellor, Manipur University, visited at Central Museum, MU on dt. 08/02/2022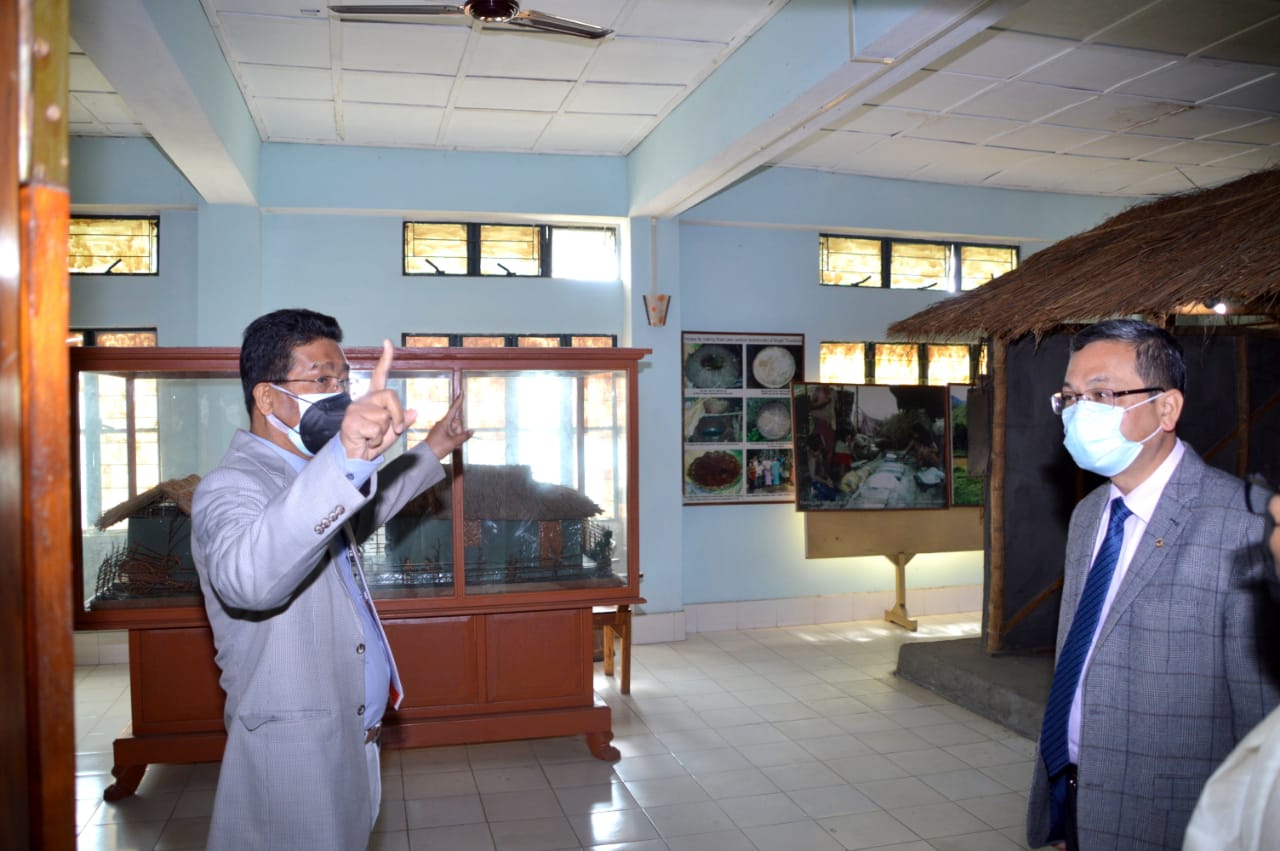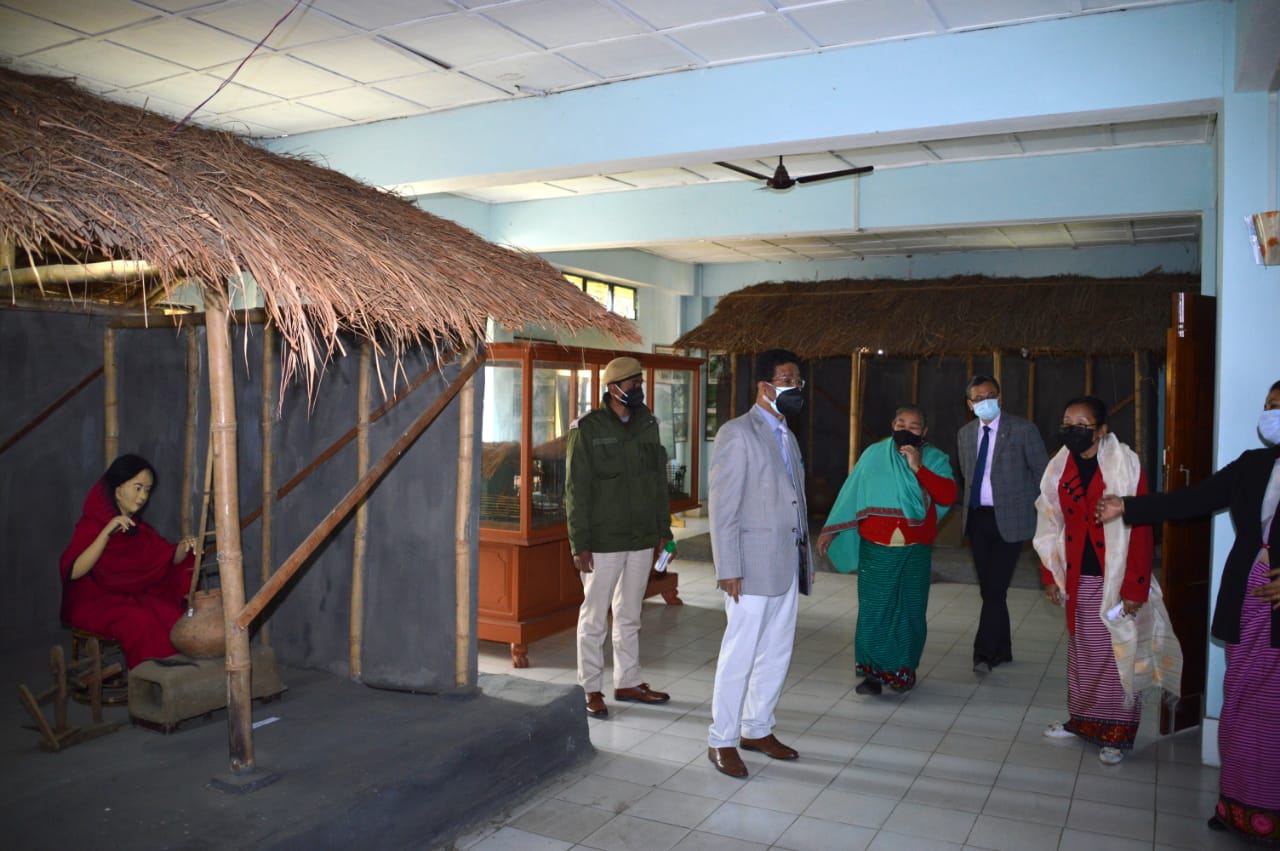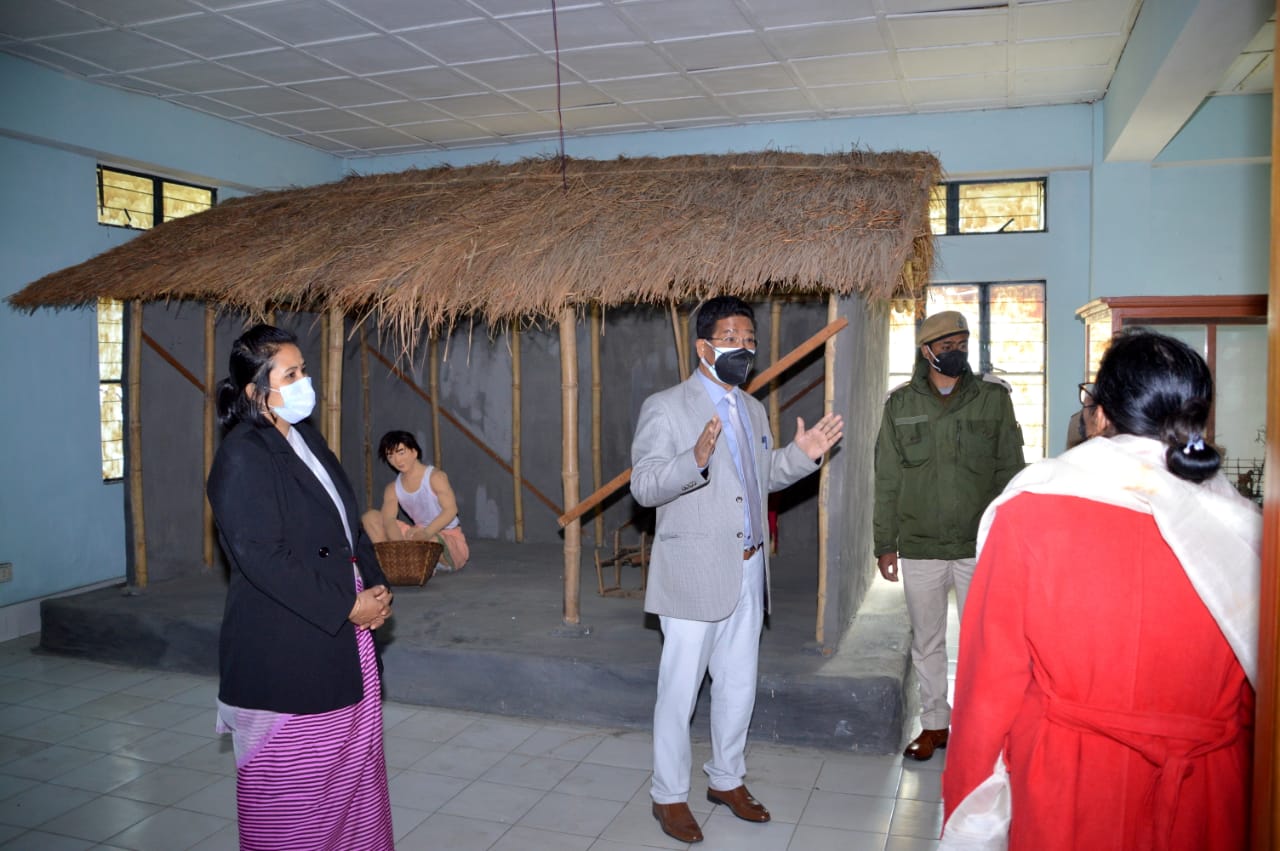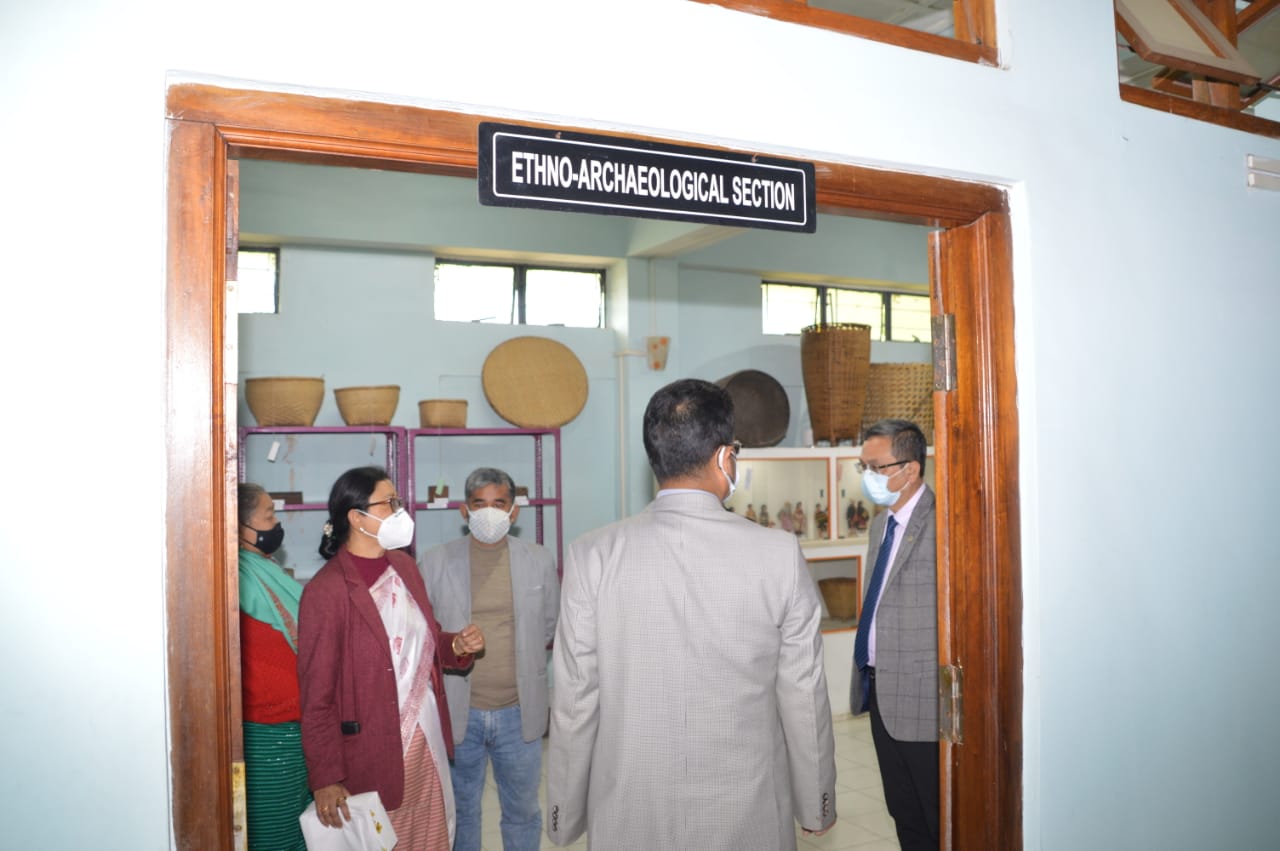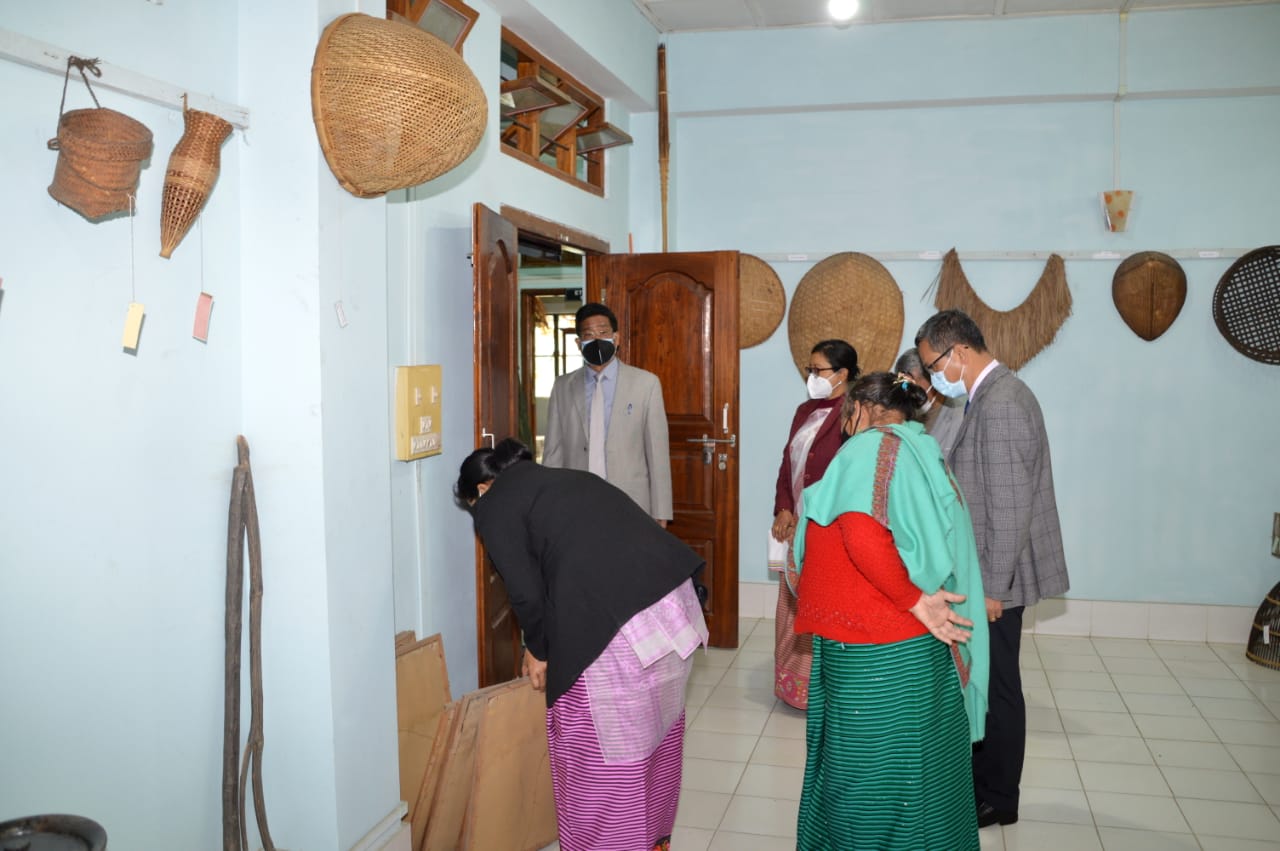 Activities of the Museum:
Collection of antiquities by organizing collection tours,
Acquisition of antiquities through mode of purchase, donation or loan.
Registration, cataloguing and documentation of the collected items including recording, structuring, maintaining, and retrieving of information related to the objects collected.
Preservation and Conservation work of the collected items.
Cleaning, Chemical treatment, Preservation and Conservation of the collection if required.
Exhibition of the collections.
Education and Research
Publications of bulletins and research works.
Organising guide lectures and gallery talks to students and visitors.
Use of Museum specimens as affiliated laboratory for the students and research scholars of the University.