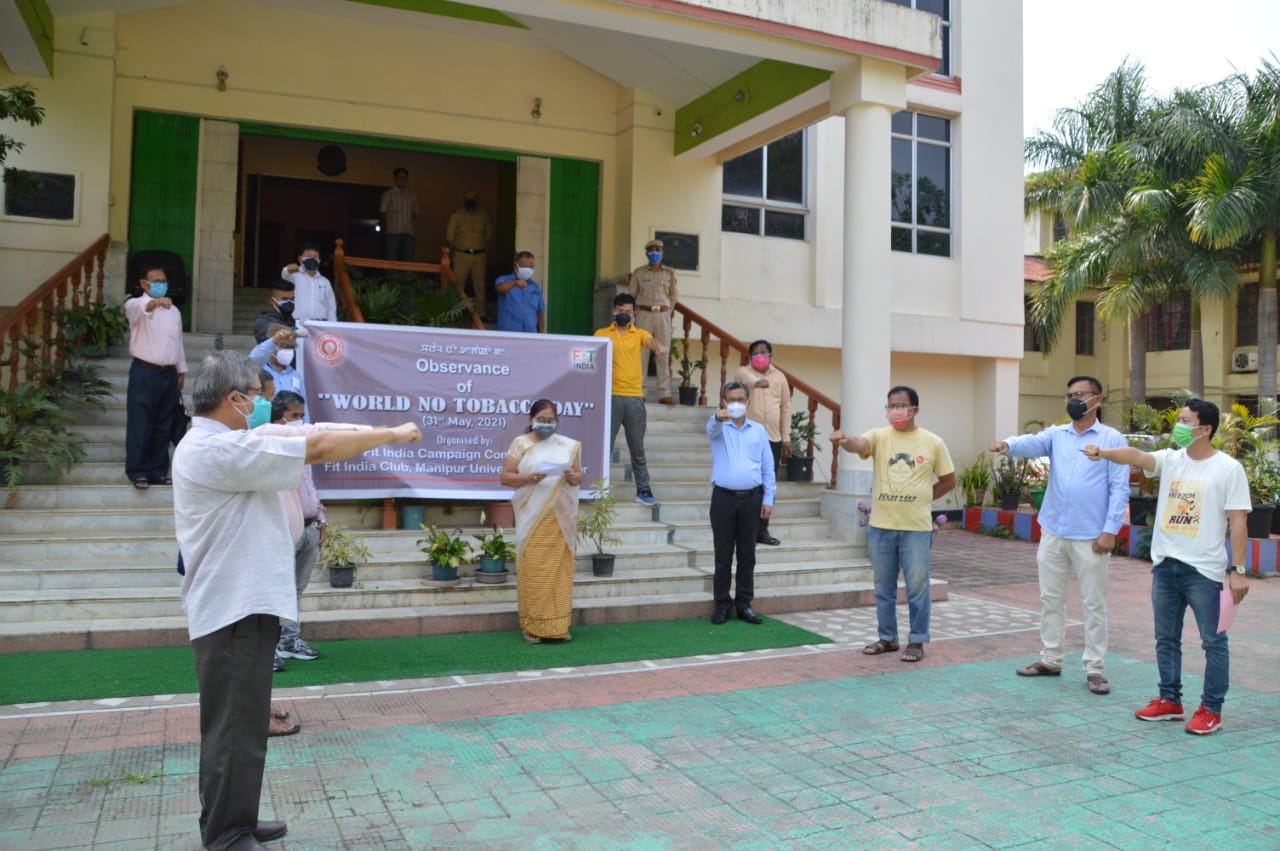 Manipur University, 31/05/2021: Manipur University, Canchipur has observed the 'World No Tobacco Day' today at the premises of Hon'ble Vice-Chancellor's office at 2:00 pm by taking the World No Tobacco Day Pledge both in Hindi and English languages. The pledge was taken by Prof. S. Sanatombi Singha, the Hon'ble Vice-Chancellor (i/c), Manipur University.
The Observance was attended by Prof. W. Chandbabu Sinigh, Registrar, Manipur University and all the stakeholder of Manipur University communities - Dr. L. Bishwanath Sharma, Dean, Students' Welfare, MU & Chairman, Fit India Club, MU, Prof. N. Mohilal Meitei, Chairman, COVID-19 Monitoring Task Force, MU, Dr. S. Santikumar Singh, General Secretary, MUTA, Mr. S. Brojen Singh, President, MUSA, Mr. K. Nareshkumar Singh, General Secretary, MUSU, and others members of FICC and FIC, MU.
The Observance of 'World No Tobacco Day' was organized by Fit India Campaign Committee and Fit India Club, Manipur University, in pursuance of Ministry of Health & Family Welfare, Department of Health and Family Welfare, Govt. of India, New Delhi.